ELEMENTS
Weekday dinner course
Spring Bounty 「LAND and SEA」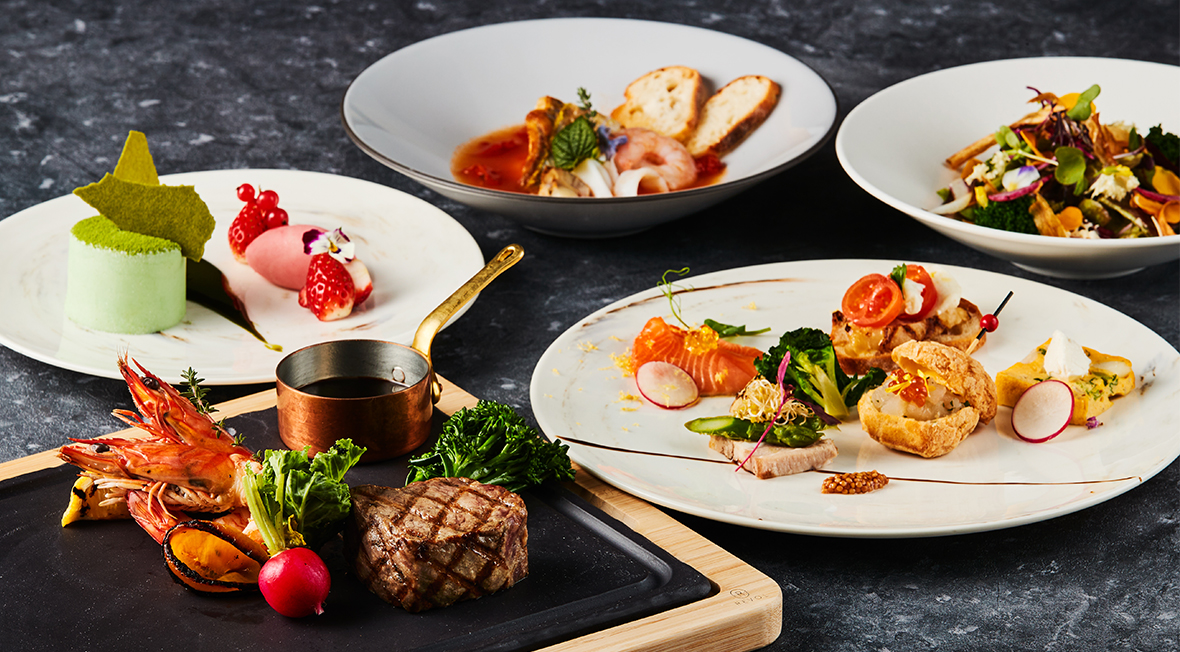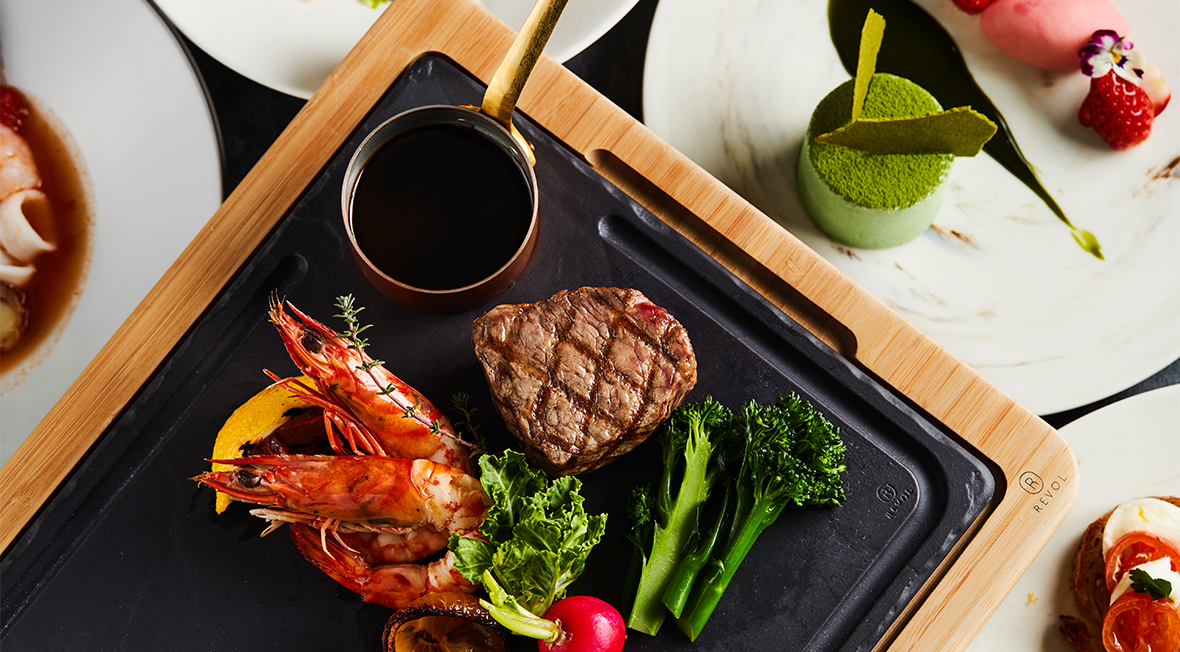 "Spring Bounty – Blessings of Spring" with the theme of LAND (land) and SEA (sea), the seasonal ingredients can be enjoyed through all five senses.
features a main dish with carefully selected ingredients chosen by the Elements chef himself.
Fall in love with starters full of winter flavors and bright red happiness! Sweets full of strawberry berries will make a spectacular presentation on the buffet board.
MENU
【APPETIZER & SALAD】
Assorted of "Spring bounty" 5 Appetizers
Spring vegetables and dried Beppu young sardines, frittata
Kanmuri-zidori chicken, caprese
Marinated Yufuin salmon, citrus sauce
Kome no megumi pork and asparagu
Oita sea bream tartar, petit choux
【ADD SOUP】
Bouillabaisse, spring vegetables(+¥500)
【MAIN DISHES】
Roasted Oita spanish mackerel spring vegetables, sea lettuce sauce
Grilled Oita Kanmurizidori chicken Usa mustard and sherry vinegar sauce
Grilled Kome no megumi pork tomahawk Oita condiments
Assorted Oita seasonal sashimi four kinds of sashimi, Ajimu rice, red miso soup
Tempura Himeshima shrimp and wild vegetables Ajimu rice, red miso soup
Grilled Oita sea bream Saiki hiogi scallop(+¥1,500)
Grilled Kyushu beef striploin 100g Himeshima shrimp(+¥3,000)
Oita Bungo beef fillet 100g Seasonal onion and Oita shiitake mushroom(+¥5,000)
【DESERT】
Uji Matcha tiramisu with Oita strawberry
■Period
March 1(Wwed.), 2023 ~ May 31(Wed.), 2023
*Expect May 3(Wed.) ~ May 7(Sun.).
■Price
【Dinner weekday】¥7,500

Prices are inclusive of taxes and exclusive of 15% service charge.
Hotel Yukata dress/Slippers not allowed.
Smart casual dress code.
Seating time may be limited to 2 hours depending on business demand.
Menu items may be changed without advance notice.
Complimentary meal is served to children under 6 years old. 50% discount is offered to children between the ages of 6 and 11.
A kids menu is also available at an additional charge.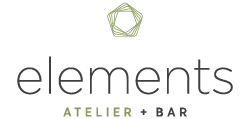 ELEMENTS|4F