THE LOUNGE
STRAWBERRYS PROMOTION 2023
Strawberrys Afternoon Tea ~Travel in France~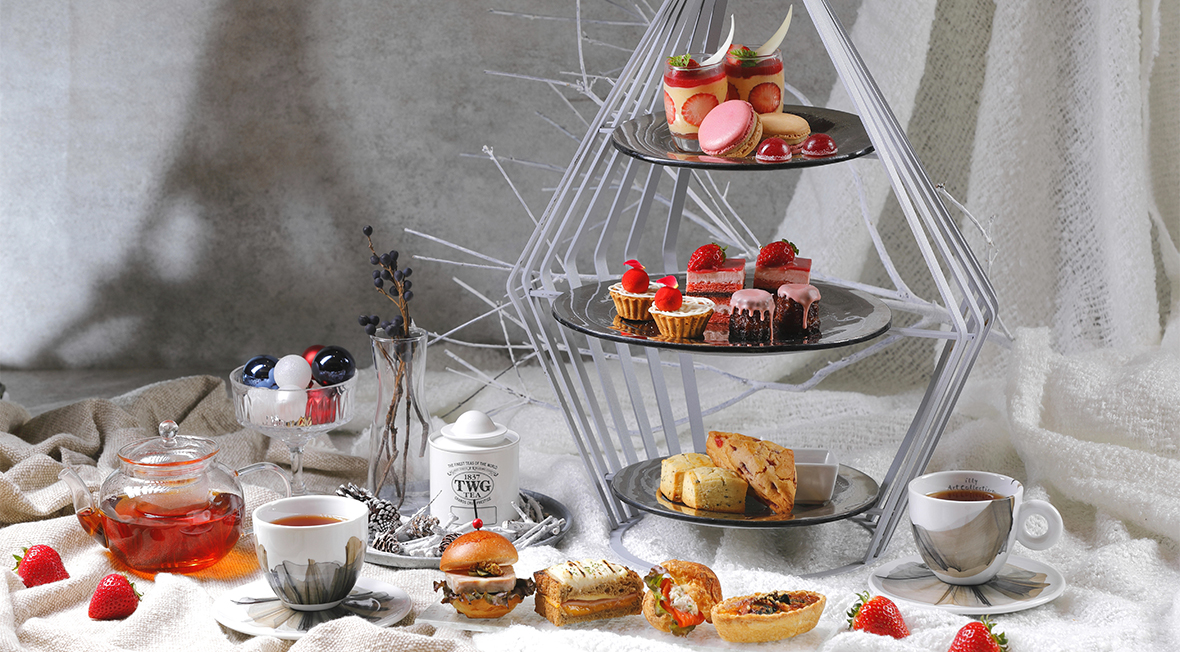 ATTENTION PLEASE!!
This year, under the title 'Travel World Sweet – Afternoon Tea that travels the world, we are taking you on a playful, sweet-natured journey with a travel theme. Our first destination is 'France'.
Parisians are excited about the season of strawberries, which are like shiny jewelry and a temptation.
A 'Strawberry Afternoon Tea will be served, lavishly using the best of the season's strawberries and incorporating traditional French pastries. Enjoy the fashionable sweets created by our patissiers paired with the highest quality tea, the TWG Tea Fine Tea Selection. Enjoy a memorable afternoon of elegance with your family and friends.
MENU
【SAVORY】

Pate de Campagne, Brioche burger
Snow crab and celery, Petit choux
Croque monsieur
Quiche Lorraine



【SWEETS】

Verrine Frasier
Canelais du Bordeaux
Strawberry flan
Strawberry pate de fruit
Pierre Hermé Paris macaron Émotion (Pistachio raspberry)
Strawberry opera cake



【SCONE】

Strawberry scone, TWG Tea French earl grey scone with Kitsuki honey and strawberry jam, clotted cream
■Period
January 1(Mon.), 2023 ~ February 28(Tue.), 2023
■Price
¥4,000
Prices are inclusive of taxes and exclusive of 15% service charge.
Hotel Yukata dress not allowed.
Seating time may be limited to 2 hours depending on business demand.
Menu items may be changed without advance notice.
A kids menu is also available at an additional charge.
THE LOUNGE|2F