Exclusive Offers
LUXURY CRUISING
Elegant Resort life on the Sea.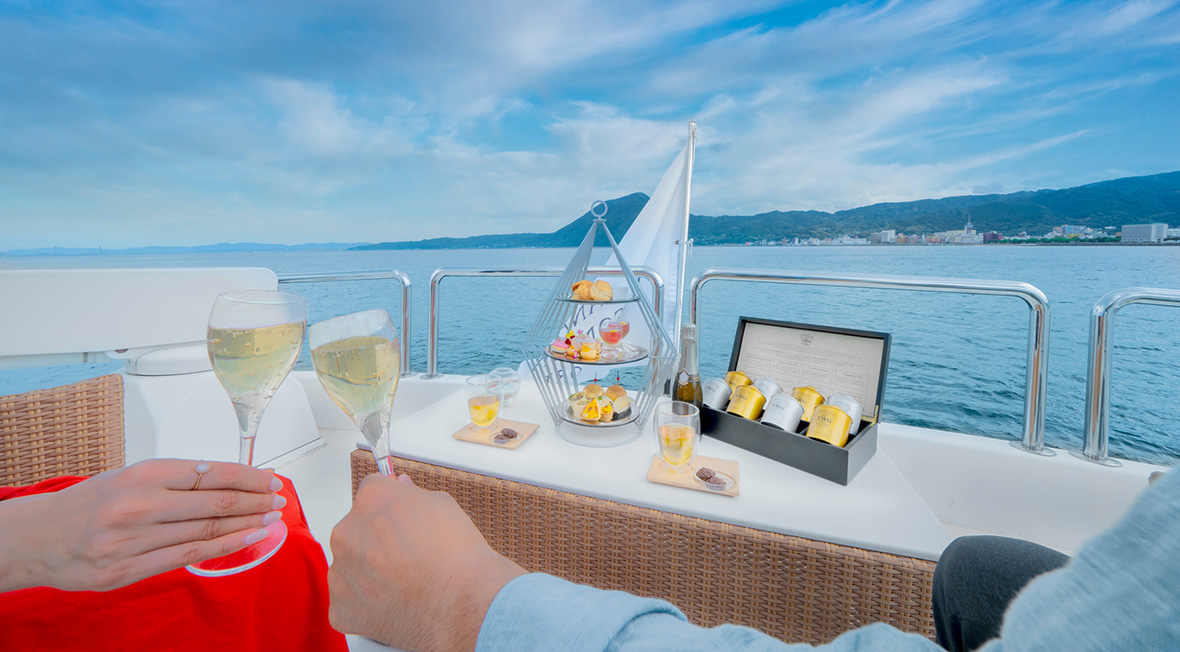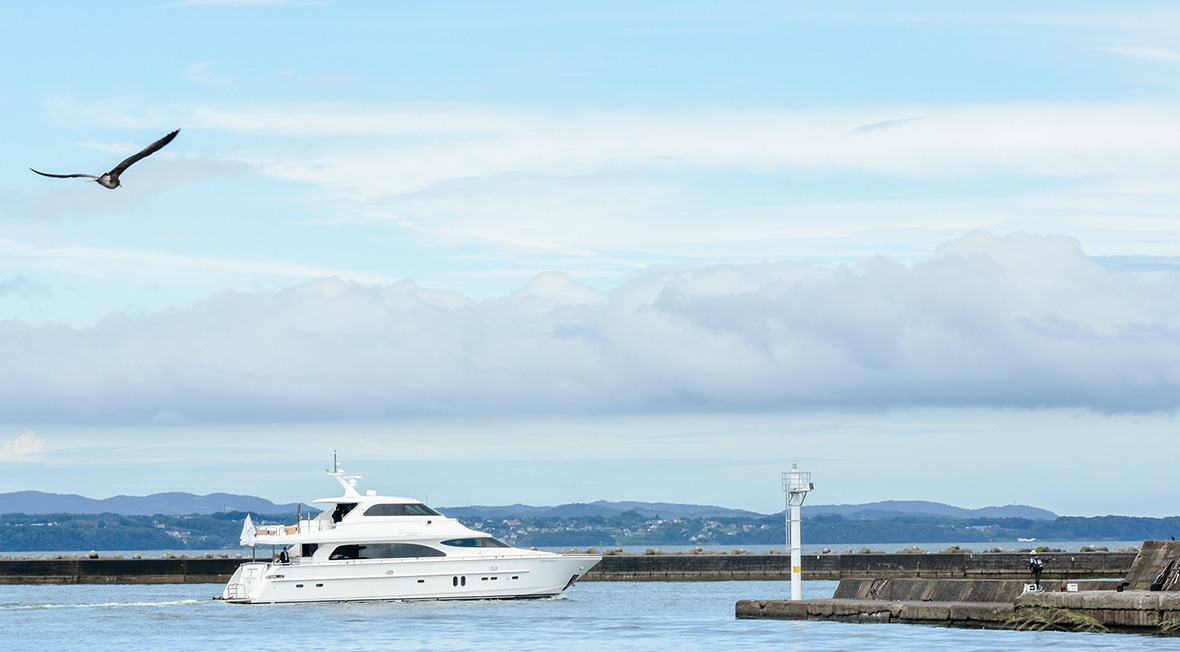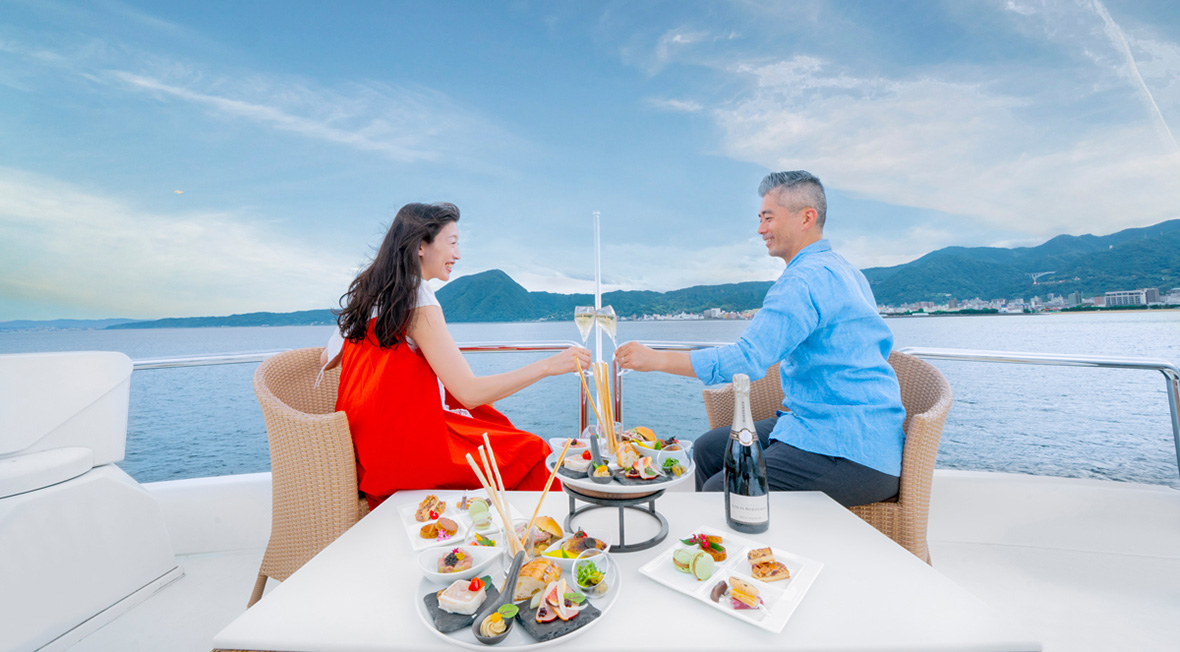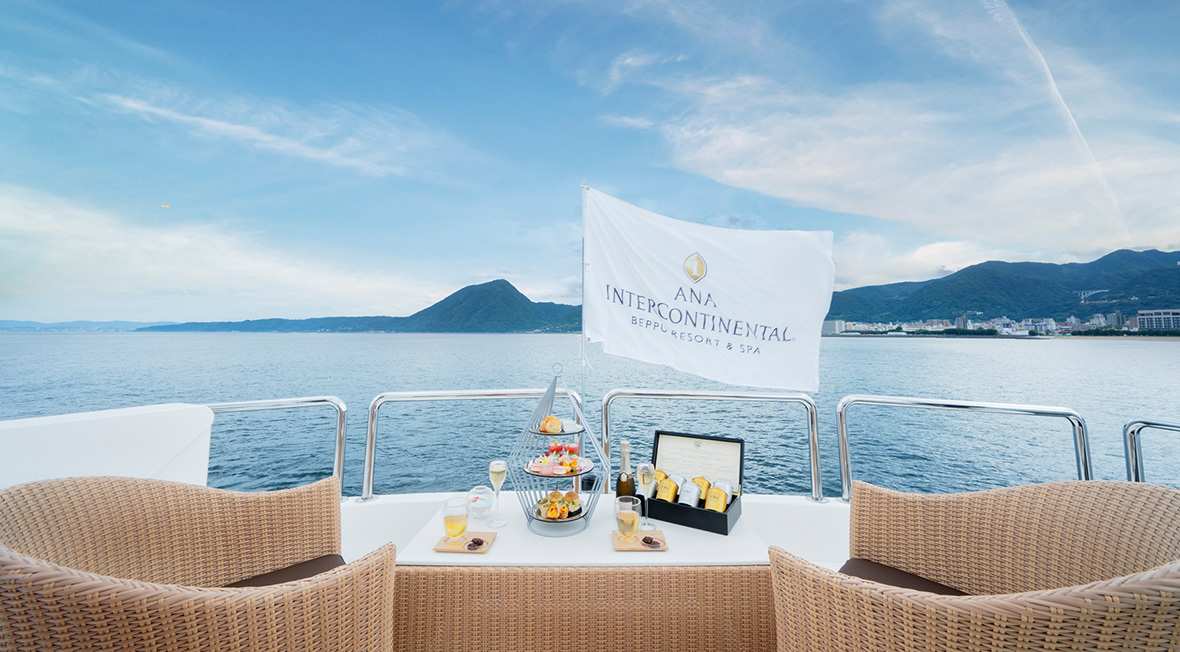 Special invitation to an exclusive sea trip of Beppu Bay on the private cruiser.
Terms & Conditions
From 6 peaole, 9,000JPY per person will be charged.
Champagne will be served in a full bottle for 2 people.
The prices includde tax and service charge.
Require reservation 1 week in advance.
Free cancellation upto 5 days before booking date. Full cancellation fee will be charged after that.
The passenger 0 to 5 years of age is free.
Guest older than 4 will be included in the count of passenger.
BOOK ONLINE OR CALL US